Best PRF centrifuge machine for dental
KT-TD3 high quality dental use CGF PRF centrifuge is specially designed for concentrate growth factor (CGF) & platelet-rich fibrin ( PRF) production with PRP tubes used in oral implant & oral regeneration treatment.
The production of PRF/A-PRF/i-PRF/CGF corresponds to different rotational speed and time respectively, just one key to make them all. Among them, CGF extraction adopts 3 stage separation method, the 3 preset separation programs run automatically in sequence.
It is widely used and welcome by dentists for its compact size, low price and easy operation.
Model: KT-TD3
Max Speed: 4000rpm
MAX RCF: 2200xg
MAX Capacity: 8*15ml
Speed Accuracy: ±10rpm
Running Mode: preset speed / timing
Timer Range: 0~99min
Display: LED
Motor: DC brushless
Power: 50W
Power Supply: AC 220V 50HZ 0.25A
Net Weight: 6KG
Dimension: 320*260*205(mm))
Packing Size: 340*280*225(mm)
Advantages
Best protocles,effectively activate platelets and release growth factors.
One-key operation, simple and fast.
Centrifuge efficiently in batches to improve work efficiency.
Suits for standard commonly used 5ml,10ml, 15ml centrifuge tube.
4 optional rotors for different cetnrifuge operations.
CE ISO certified centrifuge.
PRF centrifuge Rotors (optional)
| | | | | | |
| --- | --- | --- | --- | --- | --- |
| NO | Name | Max Speed(rpm) | Max RCF(xg) | Capacity(ml) | Tube Size(mm) |
| NO. 01 | Angle Rotor | 4000rpm | 2280xg | 6*10/15ml | Ф16*120 |
| NO. 02 | Angle Rotor | 4000rpm | 2280xg | 8*10/15ml | Ф16*120 |
| NO. 03 | Angle Rotor | 4000rpm | 2280xg | 12*5/7ml | Ф13*95 |
| NO. 04 | Angle Rotor | 4000rpm | 2280xg | 6*20ml | Ф20*120 |
What is the PRF Protocol?
It has been more than 20 years since PRF was first introduced. The original purpose was to develop a new treatment method, such as the treatment of incurable leg ulcers and wounds. The platelet concentrate is put around the wound, the growth factors in it can realize the self-healing of the human body.
Based on the research of the first generation of blood concentrate "PRP", people have developed PRF (the second generation of blood concentrate) Platelet rich Fibrin, which does not contain anticoagulants and the centrifugal operation procedure is simpler.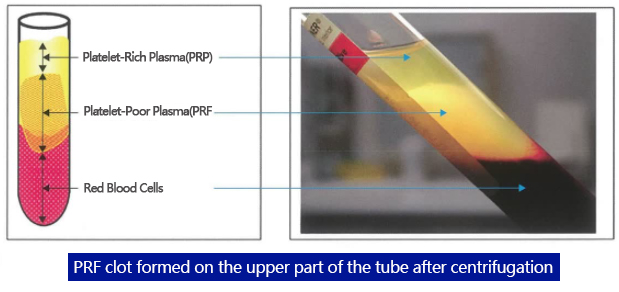 PRF Main Components
PRF includes 3 important parts of tissue regeneration:
three-dimensional fibrin scaffold;
autologous cells, such as leukocytes, macrophages, neutrophils and platelets;
a wide range of more than 100 biologically active molecules, including extension PDGF, VEGF, IGF, EGF, TGF-β and BMP-2, etc.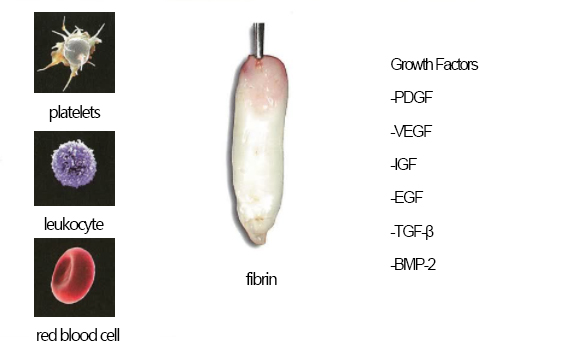 These natural sources of growth factors can be released continuously within 10-14 days. In the wound healing process, these three parts are the key components of tissue regeneration.
PRF has subsequently been widely used in the medical field, such as: oral regeneration treatment, orthopedic surgery, arthritis treatment and sports medicine, facial aesthetics & rejuvenation,etc.
One of the main advantages of PRF is that it does not use anticoagulants or other non-natural reagent. It Is 100% autologous and considered to be natural, safe and reliable biological material.
PRF Application
Beauty treatment: Facial rejuvenation. Skin Rejuvenation, wrinkles, eye bags, dark circles, allergic skin, large pores.
Dental: wound care purpose and implany procedure.
Orthopedics: including osteoarthritis,nerve injury, tendinitis,cardiac,muscle injury, bone repair and regeneration.
Scar: Facial scar or body scar, wound scar, women stretchmark.operative wound healing, skin burn.
Scalp Care, Hair loss and Hair Transplant.
Veterinary: Pet clinic, small animal wound.
What is i-PRF?
Different from solid PRF, through the use of low-speed centrifugation and the use of plastic tubes, a liquid injectable PRF (i-PRF) can be prepared without the need for anticoagulants. i-PRF can be used in the field of pain control, and the field of aesthetic beatuy such as skin regeneration, and other application fields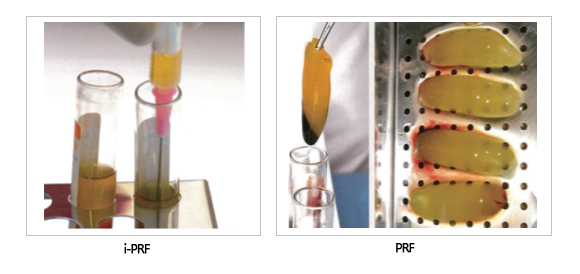 What is needed to create PRF / i-PRF?
The technology required to produce PRF is simply an appropriate centrifuge and a set of instruments. A blood sample is taken without anticoagulant in 10mL tubes which are immediately centrifuged at a specific RPM and time limit.
KT-TD3 dental prf centrifuge machine is specially designed for PRF preparation.The technology of this bio prf centrifuge machine is came from Korea, it is light and portable. It is designed specially for cosmetic surgery hospitals, beauty salons, health centers etc.
PRF Preparation Procedure
1) Centrifuge immediately after drawing blood with non-anticoagulant blood vessel at 3000rpm for 5 minutes/1300rpm for 8 minutes;
2) Draw out the top layer of PPP, and take out PRF. 1ml of blood needs to be drawn to prepare PRF for 1ml fat.
Advantages: easy to prepare, non-anticoagulant and no additives, more economical, and more effective than PRP.
Disadvantages: not easy to inject.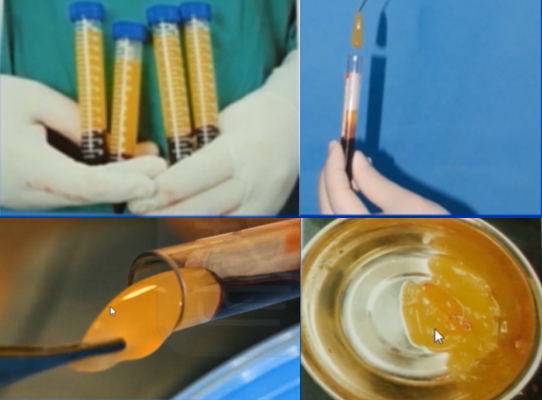 i-PRF Preparation Procedure
1) Centrifuge at ultra low speed (700r/min,60g, 3 min), can get liquid i-PRF.
2) It does not contain anticoagulants and must be used within ten minutes after collection.

Combined PRF & i- PRF Facial Therapy Before & After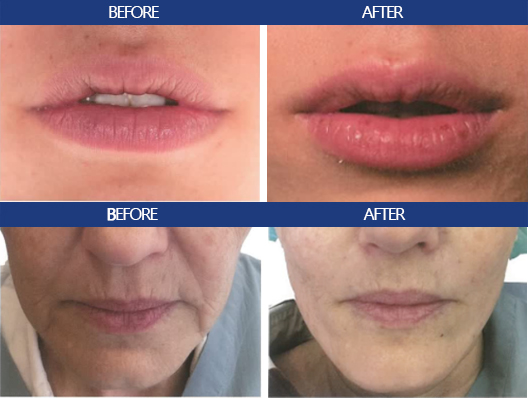 Q&A: