The KT-ES1000 Dry Bath Incubator is a semi-conductor controlled heating & cooling instrument with automatic temperature control design. It is normally used to warm & cool blood sample / liquids in experiment.
Model NO: KT-ES1000
Brand: KETHINK
MOQ: 1 set
Price: negotiable
Block: customized blocks available
Warranty: 2 years for free,technical support for life
Packing: carton box with anti-shock foam
Payment: TT, paypal,western union
Delivery: within 5-7working days for standard
Unlike the traditional water bath, it provides large temperature control range and high precision. 10 common blocks suits for various capacity centrifuge tubes, PCR plate & Elisa plate for choice, customized blocks available too. With auto block recognition function, there is no need to manually select the right block from program. The adjustable heating lid could efficiently prevent sample evaporating in the tube & tube bursting, greatly improves the uniformity of temperature control. Digital screen display current operation and setting information.
The flexible timer, constant temperature function and multi-point operation mode makes it a unique and an ideal lab instrument. It is widely used in molecular biology , clinical and environmental laboratories.
What is a dry bath incubator?
A dry bath incubator is also called thermostatic metal bath or dry bath. It adopts microcomputer control and uses high-purity aluminum material as the heat conduction medium to heat the sample, which can replace the traditional water bath device. The problem of traditional water bath heating pollution can be avoided, and the temperature control is more accurate and the temperature control range is larger. Most dry bath incubators are made of an aluminum alloy which allows distribution of the heat in a uniform manner. Normally it is composed of a host and a block (removable/ non-removable). The block has many specifications to suits for different centrifuge tubes.
The equipment has the characteristics of convenient use, large temperature control range and high precision. It is widely used in sample preservation and reaction, DNA amplification and electrophoresis pre-denaturation, serum coagulation and other biochemical sample constant temperature incubation processes.
How to use dry bath incubator ?
Using a dry bath incubator properly will ensure you get the best results of your application and extend its lifespan.
The suggested standard operating procedure is as follows:
1) Make sure the machine is seated evenly and firmly. An uneven surface could cause damage as the machine can vibrate when rotate at high speed.
2) Clean the cone hole of the block before use.
3) Put in tubes/ plate and close the lid.
4) Close the lid and power on.
5) Basic operation: procedures selecting; temperature setting; speed setting; time setting.
6) The machine start working. When finished running, system will stop running automatically, and displays current temperature.
8) Power off,open the cover and take out the sample.
9) Cut off the power supply,clean the machine.
Dry bath incubator principle
A dry bath incubator directly or indirectly controls one or more heat and cold sources to maintain a desired temperature. To achieve this function, a dry bath incubator must have a sensing element and a transducer. The sensing element measures the temperature change and has the desired effect on the transducer. The converter converts the action from the sensing element into action that allows proper control of the temperature changing device.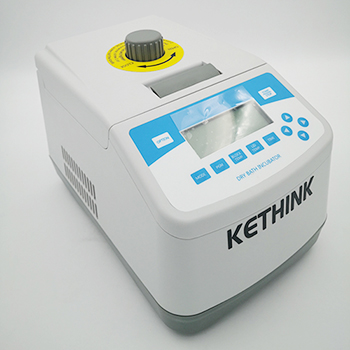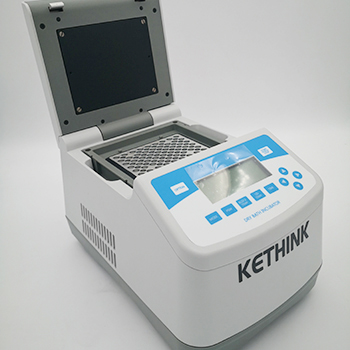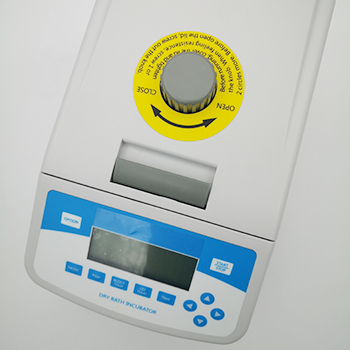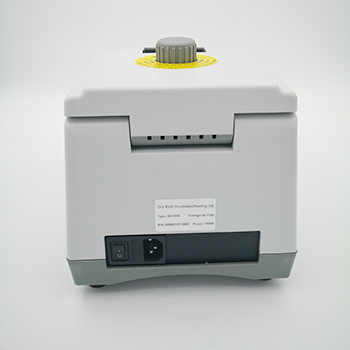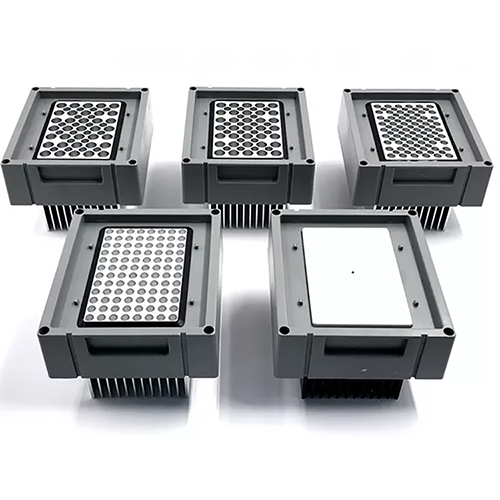 | | | |
| --- | --- | --- |
| Type | Capacity | Temp. range |
| ESC-01 | 35×2.0ml centrifuge tube | RT-25℃~100℃ |
| ESC-02 | 35×1.5ml centrifuge tube | RT-25℃~100℃ |
| ESC-03 | 54×0.5ml centrifuge tube | RT-25℃~100℃ |
| ESC-04 | 96×0.2ml centrifuge tube | RT-25℃~100℃ |
| ESC-05 | 96×0.2ml Elisa plate | RT-25℃~100℃ |
| ES-06 | 35×2.0ml centrifuge tube | RT+5℃~100℃ |
| ES-07 | 35×1.5ml centrifuge tube | RT+5℃~100℃ |
| ES-08 | 54×0.5ml centrifuge tube | RT+5℃~100℃ |
| ES-09 | 96×0.2ml centrifuge tube | RT+5℃~100℃ |
| ES-10 | 96×0.2ml Elisa plate | RT+5℃~100℃ |
Model
KT-ES1000
KT-ES1000
Block
ES series
ESC series
Temp setting range
0℃~100℃
-10℃~100℃
Temp control range
RT+5℃~100℃
RT.-25℃~100℃
Time range
1sec ~ 99h59min/∞
1sec ~ 99h59min/∞
Temp accuracy
≤±0.3℃@37℃
≤±0.3℃@37℃
Display accuracy
0.1℃
0.1℃
Temp uniformity
≤±0.3℃@37℃
≤±0.3℃@37℃
Heating time
≤12min(from 25℃ to 100℃)*
≤12min(from 25℃ to 100℃)*
Cooling time 1
—
≤12min(from 100℃ to 25℃)*
Cooling time 2
—
≤25min(from RT to RT-25℃)*
Heating lid temp setting range
OFF~+10℃
OFF~+10℃
Heating lid temp accuracy
≤±0.5℃*
≤±0.5℃*
Heating lid heating time
≤10min(from 25℃ to 100℃)*
≤10min(from 25℃ to 100℃)*
Storage at 4℃
—
Yes *
Multi-points running
Yes(Max 5points)
Yes(Max 5points)
Multi-cycle
Yes(Max 99times)
Yes(Max 99times)
Auto running
Yes
Yes
Auto heating
Yes
Yes
Auto resume to run
Yes
Yes
Capacity
See optional block
See optional block
Power
150W
150W
Voltage
AC110 or AC220V/50-60HZ
AC110 or AC220V/50-60HZ
Fuse
250V 3A Ф5×20
250V 3A Ф5×20
Dimension(mm)
300*200*210
300*200*210
Weight(kg)
4.0
4.7
* Test condition
accuracy is ±0.1℃.RT.25℃±2℃, block is 1.5mlx35, use mercurial thermometer,